App Development
We are passionate about creating the next big app for you because we believe that app development projects must be planned out carefully and strategized to ensure success.
The IOS and Android app developers at TheDistinctDesign are always looking to deliver something special to our clients' app projects.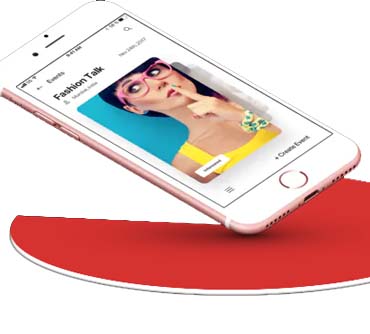 Best Designing Solutions
.
Web Apps

Hybrid Apps

Native Apps
Web apps are very similar to native apps but are accessed through a web browser on mobile devices. They are made highly responsive so that they can scale to fit the diverse screen sizes of mobile devices.
Our expert designers and developers create web apps that make it easier for your customers to access your website on portable devices.
Hybrid apps are web apps that have a look and feel similar to native apps. They come with a home screen app icon, have a very responsive design, and are even operational offline.
We design and develop Hybrid Apps in such a way that they can be downloaded and operated on all operating systems.
Native Apps are mobile applications that are built in a specific programming language, for the specific device platform, either iOS or Android. They are often built in a way that internet connectivity is not required to run them.
The designers and developers at The Distinct Design are well-equipped with the skills required to create the best native apps.