Video Animation
Our expert designers are the best in videos creation with original designs, drawings, illustrations or computer-generated effects that have been made to move in an eye-catching way using any number of artistic styles. Although they may integrate live action video, they don't require any live action recording to convey an idea or story.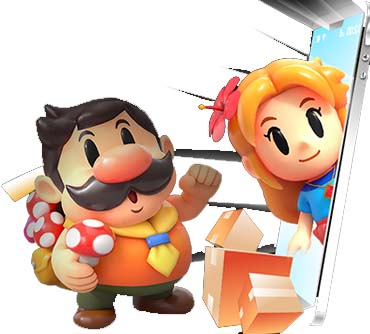 Typography Animation

3D Video Animation

Explainer Video

Whiteboard animation

Interactive 3D Animation
If you want to communicate text and information in numbers in a more fun way, get rid of the conventional static text and animate it.
Our professional typographic animators will breathe life into your text and make it more appealing for your audience.
The major purpose of a brochure is to attract customers and seek their attention towards your brand or business. It helps you highlight certain aspects of your brand, or provide your customers with an overview of your product or service.
The expert designers at TheDistinctDesign ensure that your brochure is designed in the most unique and creative manner.
Explaining a concept without visual aid can be a hassle, which is why explainer videos are quite popular when it comes to animations.
We design and animate explainer videos in such a way that they convey your message in a fun way and the audience is able to connect with you or your brand through the video.
Whiteboard animation is a type of animation that involves the use of a white background onto which content appears as if written on a whiteboard.
The animation specialists at TheDistinctDesign are sure to design and animate a whiteboard video that explains the message in the most comprehendible manner.
Interacting with your audience on a different level has become super easy with the new trend where brands get interactive 3D animations made in order to convey their message to their audiences.
The 3D animators at TheDistinctDesign come up with amazing concepts for interactive 3D animations and create videos that are sure to leave your audience awestruck.